Today I stumbled upon a documentary about a remarkable filmmaker and author. Her witty take on life, love, and pain encourages me and what makes her one of my favorites. Who could ever forget movies like When Harry Met Sally,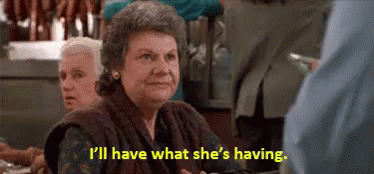 Sleepless in Seattle,
and You've Got Mail?
Aside from her body of work, one of the most amazing things about Nora was her resilience during adversity. She spent her last six years of life battling leukemia and she never stopped. Her illness did not deter her from sharing stories to the world through films and books.
As I go through my own adversity, I'm thankful for women like Nora Ephron who inspire me to continue to make a difference until I am physically unable to do so (she didn't stop working until two weeks before her passing).
I wish you a Happy Monday. Have a joyful heart and make a difference.
P.S. If you want to experience the fierce hilarity of Nora Ephron's mind, I suggest these books